Day 5 is a great day. My Love drove me to work today, which means he also has to pick me up! :) I like.
I did TB1 and FBC today and worked up a sweat doing both. During one of the Taebo moves, the crook of my right arm gets sweaty and makes a suction noise while I'm bending my arm. I think it's funny. I also know I will miss that noise because soon the fat will be gone. I'm not trying to get bony by any means, but the extra on top of the healthy fat is what has to go! I'm working on it!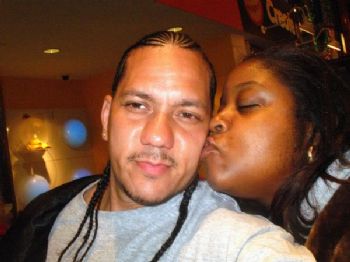 taken in the M&M store, April 2008.